WINDOW ON NEW WORLD (Two in one)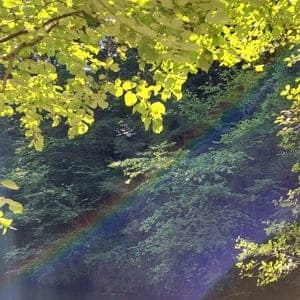 Greetings, my dear beloved children!
Today we will talk about the way you can transform two inseparable components of your nature – conscience and physical body – into the fourth dimension man.
And at issue will be your new conscience that advances you not only to a different level of vibrations now but also promotes prompt transformation of your physical body into the light crystalline one.
The fact that conscience is primary has been known to you since long ago but now we will have to make sure of it in practice.
And here you will be supported by your laborious work on harmonization and co-tuning of your conscience and physical body.
And it is your body condition that will allow you to monitor the level of your conscience vibrations easily.
But first, you should learn to identify the causes of your feeling unwell: whether they feature external or internal character.
External causes can vary greatly: from merely mechanical irritants – such as city noises, to invisible energy ones – such as low vibration environment.
Mechanical irritants can be ranked among coarse causes that almost immediately break through your subtle bodies and influence your physical body quickly.
So, for example, unceasing building site noises or loud voices of neighbours can lead to headaches or chronic diseases aggravation.
Unlike mechanical irritants, energy ones influence you on the quiet and, consequently, they are more insidious and difficult to identify.
Thus, for instance, being for a long time side by side to the people that feature negative energies, even if they keep silent, can result in abrupt depletion of your physical state.
In such situations there occurs pumping out of your energy because of the fact that your protective casing starts getting weaker and negative energy penetrating through your subtle bodies begins to attack your physical body now.
This is exactly the reason for your feeling unwell in public places, with chaotic highly concentrated energies of different vibrations reigning there, the ones that affect your subtle material structure.
And in this case whatever high level of your conscience is, it will not be able to protect your physical body from alien energy impact.
That is why I ask you to avoid crowded and noisy places.
But if you have no opportunity to do so, at least do not forget to set by far the most powerful energy shield at yourselves.
Still finding yourselves in the third dimension world this is the only way you can maintain your conscience and physical body in harmony.
Here we will stop for today.
Loving you endlessly,
Father-Absolute spoke to you
Channeled by Marta on August 7, 2022.