TRANSITION TO THE FIFTH DIMENSION (Divine responsibility)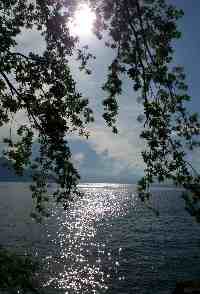 Greetings, my dear beloved children!
Today we will speak on one more human peculiarity that prevents them from breaking free from the third dimension world programmes.
And this is what it is.
The notion of responsibility takes many of you hostage, the responsibility for yourself, people, the planet…
In this case the good old dual world stereotype is involved: good – bad, serious – careless, responsible – irresponsible…
You treat responsibility as duty, work at yourself and others and out of the very best intentions you try to set them on the straight and narrow sharing the knowledge you get.
In truth, RESPONSIBILITY from the Divine point of view is BEING HAPPY AND LIVING IN HARMONY ALL THE TIME.
This is what guarantees that both you and everything around you will get filled with the energies of highest vibrations.
While living in the third dimension world it is not that easy to do, for you have not learned to monitor your thoughts automatically yet and identify which of them are yours and which are initiated by astral beings, third dimension world programmes or by your human Ego.
It is accounted for by the energy chaos reigning in your environment and in order to escape it you should learn to tune your vibration "wireless" to the appropriate pure wave that is so hard to pick up in this space teemed with the energies alien to you.
But this is what your responsibility is – to get tuned to this PURE WAVE and remain in this state filling with light everything and everybody around you.
This is the only way you can help the Higher Powers of the Universe to change the energy component of your planet.
While words, no matter how right they are, convey the dual world energies automatically dividing people into more or less spiritually conscious, more or less spiritually advanced …
Always remember that only the Energy of Love is common for everybody.
It recognizes no separation and embracing all living things it moves them to a new level of existence – to the unipolar world of the Fifth dimension.
If you master the skill of permanent living within the flow of this Love conferring it to the world your responsibility for people and Earth will be completely fulfilled gaining quite different qualities – those of the Divine, not human, nature.
And I bless you for this!
Loving you endlessly Father-Absolute spoke to you.
Channeled by Marta on June 14, 2019