LIFE ON NEW EARTH (Your Spirit's strength makes them helpless)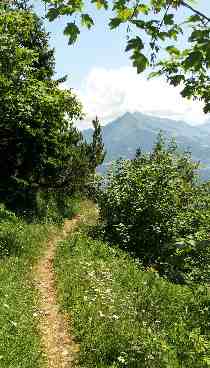 Greetings, my dear beloved children!
I would like to summarize the talk about the pyramid of power existing at both the subtle and physical level of Earth.
As you have probably guessed, it is not by chance that one of the illuminati's symbols is the overturned pyramid.
This symbol is to show the identity of power hierarchy above and below – its mirror reflection.
I told you about the pyramid's inhabitants at all the levels in details only because the time has come to reveal this knowledge to you.
The only aim to do this was to advance your mindfulness and your personal responsibility for all the things happening on Earth.
And I think that many of you were ready to accept this information, moreover, the current events of your life are the glaring example of what was said in my recent messages.
And every single day will bring more and more "examples" of this kind since the Light flowing on Earth nowadays will gradually dissolve the remaining Dark, no matter how hard it tries to hold its ground on your planet.
As you see, the genuine essence of those both at the top of the power pyramid and at the low "stages" of it is becoming more and more highlighted.
So, my dear, what should you do with the knowledge obtained?
How can you apply it to everyday life?
Before all, you should make your emotional state balanced, which will allow you to take this tough information as it is, as some kind of the "puzzle's" fragment enabling you to see the whole picture of the things occurring on Earth – all the cause-effect chain of recent events.
The fact of understanding itself will help you make right decisions and work out adequate tactics with authorities' representatives and different institutions that you will have to interact this or that way.
The main thing you have to understand is that they are helpless to make you do something against your Soul.
Your power of Spirit and dignity must become your "armour-plating" that creatures of low intentions and, consequently of low vibrations, will not be able to break through.
And the more people on Earth feel self-respect and power of Spirit, the sooner you will revive from the lethargy the present "masters" of your planet have forced you into.
The vibrations of the people who realized being omnipotent Divine creatures can in the shortest possible time "press out" their oppressors both from the subtle and physical level of Earth.
But for this purpose you should unite your efforts: your energies and your actions at the physical level the way that these actions feature not aggressive but constructive character.
Under no circumstances, my dear, allow anyone to decrease your vibrations that are nowadays your main tool to oppose the Dark Forces.
Remember this every single moment of your life controlling all your thoughts and emotions.
I know that it is not easy but without this you will not be able to move further whatever efforts are made by the Higher Powers or by your Galaxy brothers for your salvation.
I bless you and love you immensely!
Father-Absolute spoke to you
Channeled by Marta on August 19, 2020.