TO REMAIN HUMAN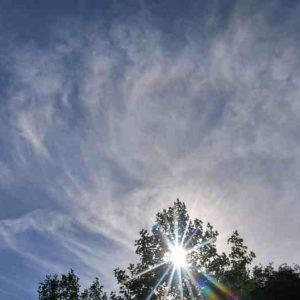 Greetings, my dear beloved children!
So as to round up with the discussion of the current situation on Earth being unique, I would like to highlight one more peculiarity of its.
Natural selection according to vibrations that has already been so much spoken about is showing itself at the physical level very distinctly and apparently.
Watching the behaviour of the people around it is very easy to identify who is who.
Under any circumstances a person with a pure Divine Soul keeps their self-esteem typical of them by nature.
It is impossible to lead them into a herd, intimidate or force to do the things that do not meet their own needs and desires.
Even in the most complicated situations they remain HUMAN preserving the power of Spirit, sense of humour and mindful attitude towards current events.
Therefore, now the hidden government is doing their best to break down just HUMAN since all the rest inhabitants of the planet, being at the same level of vibrations as they are, are already broken down and totally submitted to their will.
The example of "disobedience" can be made for others only by humans naturally featuring the Freedom of Will and the feeling of being United with every living thing on Earth.
What should you do in this situation, my dear?
Through thick and thin  REMAIN HUMAN and calmly carry on with your light work both at the subtle level of Earth and at the physical level.
We talked about practices and meditations a lot and I see what wonderful results they bring.
So, how should you behave at the physical level so as to lessen tension in the society and help others live through this hard period of changes in their life?
All you can do is to show with your own example that under any circumstances it is possible to find something positive and enjoy simple pleasures of life.
It can be communication with nature or close people in a quiet relaxed atmosphere.
It can also be reading favourite books that you had no time for in the whirlpool of the life you used to have.
It is reconsidering your life as well and now you can look at it at quite a different angle.
The main point is to try to save the people around you from fear and panic, from endless discussion of negative events and reading the news.
You should try to explain to them in a gentle and understandable manner that this way they do not help themselves but just get their back to the wall depriving themselves of the advantages offered by the current situation.
You have a wise phrase indeed: "If you cannot change the situation, change your attitude towards it".
But it can be continued: "And then the situation will change in the shortest time".
This is the way the Law of Attraction works: the kind of energy you imbue your life with determines what your life is going to be.
Well, now it is time to imbue life despite all the absurdity of the current events on Earth with Love and Light.
There is no way back, my dear!
Your planet is moving into another energy space and you should do your best to move there with it.
I bless you and love you immensely!
Father-Absolute spoke to you
Channeled by Marta on March 27, 2020.