Return to God (Flip into Eternity)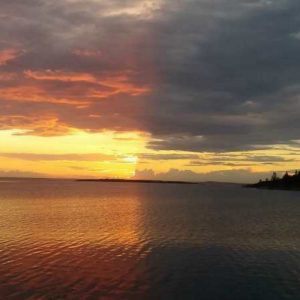 Greetings, my loved ones!
On the eve of the solar eclipse I want to give you another powerful and effective meditation.
I ask you to do it today, because I want you to make the most of this great opportunity that is given to you – to cross another barrier, that separates you from the long-awaited Ascension, together with Mother Earth. Let's call this meditation "The Somersault into Eternity." Do not be surprised by the name, because it most accurately reflects the meaning and conveys the importance of this coming event.
So, sit in meditation and call upon the Higher Forces of the Universe, relax completely and breathe deeply.
Then imagine that you are an acrobat balancing on a rope, which is stretched between our current Earth and the fifth dimensional Earth.
You understand that this is your unique chance to cross over to the new Earth, that has already been formed on the subtle plane and if you miss it, you may re-incarnate again and again in third dimensional worlds until you reach your goal. You bravely step on the rope, trying not to look down into the "abyss" of the three dimensional world that you want to overcome.
But first take a shining Divine "pole" into your hands, saturated with Light and Love, that will help you maintain balance and ask your guardian angels and spiritual guides to hedge you during this dangerous "trick."
And now you bravely step on the rope and start to move slowly, without hurry.
You feel how beautiful and majestic Gaia is on the other end of your rope. It entices and draws you forward with its primordial purity, shining with all the colours of the rainbow – the Gaia that has already crossed over and is now waiting for you to take you into its arms.
But you have to cross this path yourself. And you bravely move forward step by step, overcoming the distance separating you from the new life.
You are not afraid at all, because in your hands you are holding the Divine protective "pole" and you are supported by the unseen loving hands of your Divine helpers.
This support gives you wings and you feel like you float over the rope, not feeling danger at all, and getting closer and closer to your long-awaited goal.
And because of these overwhelming feelings of joy and happiness at your last steps of your journey, you make a breathtaking "somersault into Eternity," landing into the arms of Gaia on her reborn surface – into the world of the Fifth Dimension.
You look around and realize that this is really a different Earth. It seems that the Creator has purified it with Divine Light and filled each particle of the planet with Love.
You feel how the Divine Love and Light are penetrating your body, which becomes luminous and  imbued with Love. Enjoy it and then slowly come out of the meditation. And try, my dearest, to keep this state forever. You loving Divine Mother spoke with you.
Channeled by Marta on August 20, 2017
Translated from Russian