LIFE ON NEW EARTH (Divine whirlpool of Love and Gratitude)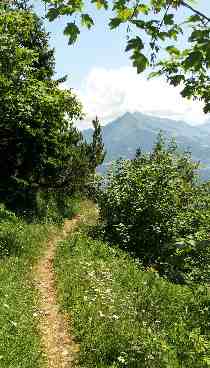 Greetings, my dear beloved children!
Today I would like to summarize my two previous messages dedicated to the energy component of notions fundamental for humans, which are Love and Gratitude.
Why it was them that I told you about in detail?
The only reason for this is that they should become the basis of human communication – without this it will be impossible to ascend to the level of development enabling you to move to the new energy space with Earth.
These words, the notions they denote to be exact, in their original meaning convey the highest vibrations in the Universe.
And if you learn to feel them and share them with other people, it will make huge contribution into the new vibration component of collective human conscience.
You should counterbalance the energy atmosphere that has been reigning on your planet for so many centuries.
It is mostly the energy of Fear in all its manifestations.
So now I will offer you a meditation that can turn out really efficient and helpful just now when the overwhelming majority of the planet's population lives in fear for their live and future since many countries' economy is being deliberately undermined by the world puppeteers again.
Let us call this meditation "Divine whirlpool of Love and Gratitude".
Invoke all your Heavenly patrons.
Plunge into a meditative state and relax completely.
And then in turns slowly pronounce the words "Love" and "Gratitude".
Imbue them with their original Divine meaning and the energy of the highest vibrations…
Perceive their vibration power – their powerful sparkling flow featuring the inexpressible bliss of existence…
Imagine this flow growing larger and larger…
It is gradually turning into a gigantic spiral that like a whirlpool rotates clockwise at a high speed…
This spiral gains the sizes big enough to embrace the whole Earth with her inhabitants now…
The power of its rotation and the power of the energy of Love and Gratitude are so enormous that they sweep away all the negative energies produced by Fear…
They are dissolving, crumbling to dust like dry lumps of mud …
There are no traces of them left…
The whole planet is now sparkling and shining being filled with native energies of Love and Gratitude she has been missing so badly…
This vigorous high vibration "whirlpool" you initiated by your revived conscience has done away with all the energy dirt that has stuck to your planet and collective human conscience…
It has purified Earth from filth returning people their lost Divinity…
Enjoy this wonderful sight and slowly recover from the meditation…
I bless you, my dear, and love you immensely!
Father-Absolute spoke to you
Channeled by Marta on May 4, 2020.