REVIVAL OF HUMAN DIVINE DNA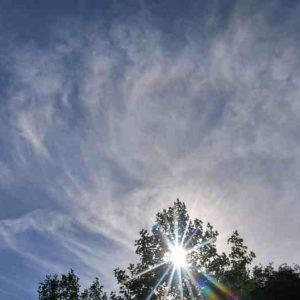 Greetings, my dear beloved children!
So as to round up with the issue of genetic peculiarities of these or those nations, I would like to draw your attention to the influence produced on the God Gene by the other soul a person may have.
Up till recently the knowledge about some people possessing the other soul has been hidden from man.
Perhaps, many of you noticed that in alternative resources of information they mostly talk about external influence on people made by such creatures as reptiloids and the Orions.
But the fact that their souls learnt to get incarnated in human bodies was the turning point that marked the coming into being of an absolutely new type of a human creature.
Why did your scientists and doctor fail to notice this?
It happened only because of the fact that by this time the Dragon reptiles had managed to completely change human DNA "curtailing" it as much as possible thereby making it look like their own primitive DNA – that of a humanoid creature whose aim is struggle for survival.
Thus, the Divine origin of humans and their valuable God Gene were reduced to the level of a highly developed living being.
It was by far the grossest intervention into the holy of holies – human gene code.
Yet, to subject Earth to their influence the Dragon reptiles and Orions resorted to it having applied gene engineering technologies available to them.
So, the 24 DNA threads people once used to possess were "reduced" to two – sufficient to perform the functions they want people to perform, as was considered by the invaders of Earth.
As a result of such genetic transformation, they could physically seize human bodies.
Before this the vibration gap between these creatures and Human Gods was too huge for any alien soul to get incarnated in the human body.
But despite all the manipulations, they have failed to completely ruin the God Gene anyway – it has simply "sunk into lethargy" till better times that are arriving at your planet right now as new high vibration energies.
And these energies, like a prince from the "Sleeping beauty" fairy-tale, getting in contact with the reduced human DNA are starting to revive it breathing life into it and restoring its Divine structure.
As for owners of two souls: a human and the one belonging to low vibration creatures, with the human DNA changing – its reverse transformation – the alien souls will be automatically rejected.
It will not be able to neighbour the high vibration Soul due to both energy, and genetic incompatibility between them.
It will, of course, happen not all of a sudden: low vibration souls will be clutching at life till the very last moment trying tooth and nail decrease the vibrations of the neighbouring Divine Souls and provoking negative human energies of fear, aggression, censure, hatred or doubt.
It is especially apparent now when the world has been artificially divided into two parts, with people of different nationalities being played off against each other.
And it is certainly not by chance that the major battle of Good against Evil is taking place at the territory where the Slavonic nations live – the chief keepers of the God Gene on Earth.
And now it is time to speed up the process of deliverance from the other soul for those people who feel unappeasable inner contradictions, mood swings and endless doubts about the current events.
It is quite possible the other soul is to blame for this that is not concerned about your advance to Light and that is unable to make Transition into another dimension with your planet.
That is why I ask you, my dear, please, do not neglect the numerous practices you have that are aimed at deliverance from all the alien energies which will not only facilitate your energy space purification but also encourage your Divine DNA activation process.
I bless you and love you immensely!
Father-Absolute spoke to you
Channeled by Marta on March 9, 2022.