LIFE ON NEW EARTH (Inner energy influence signs)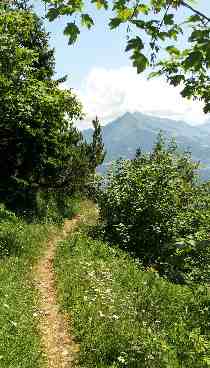 Greetings, my dear beloved children!
Today we will go on talking about the influence on your energy space produced by your own inner traits.
Perhaps, many of you have noticed that no matter how powerful the protective shield that you set over yourself is sometimes it does not work.
And most often the reason is that your negative emotions and third dimension world programmes break it through from inside.
So, now it is you who become the cause of your vibrations' decrease.
Unfortunately, not many people can confess this since an ordinary person tends to search for the causes of their problems and troubles outside themselves.
Yet, you, my dear, are not ordinary people any more who think in the categories of the third dimension world but those who are striving to live in a new way in accordance with the Laws of the Universe, not with those of the dual world.
That is why today I will tell you how you can tell inner energy influence on you from the outer one.
The first sign of your inharmonious condition having been caused by your own negative emotions is that you get a feeling of inexplicable worry or even grief.
This way your Soul responds to any actions of yours that go beyond the frames of the Universe Laws.
And even your concern about your family is the case because it features discredit to the Higher Powers allowing the energy of fear both into your own aura, and the aura of the person you are worried about.
Learn to respond keenly to the slightest nuances of your Soul's manifestations because it always tries to get through to you and to give you some clue or a hint if you stumbled.
Do know that if you feel "sick at heart", "this "sickness" is most likely to be your own thoughts, emotions or actions.
And when you are peaceful at heart, it means you live in harmony with yourself, the people and world around you not violating any of the Laws of the Universe.
Human Soul is their Divine "tuning fork" and the most reliable assistant, which is reflected in such expressions as "my soul rejoices", "it makes my heart soar", "it feeds my soul" or "my soul is sore", "I have a heavy heart"…
These different conditions of your Soul reflect your own qualities and emotions and, consequently, make inner impact on your energy space.
The second sign of your energy shield having been broken from within is worsening of your physical condition.
It can be unbalanced rather than unhealthy.
One becomes absent-minded, inattentive, and it is difficult to concentrate on what one is doing.
Sometimes one feels one has done or said something wrong but cannot identify the reason of one's anxiety.
Well, what should you do if you get such kind of feelings?
First of all, be happy that you feel them.
It means that your Soul has not become hardened but keenly responds to any inharmonious action of yours and, which is the most valuable – closely interacts with you giving you such clues.
And then you should inspect all your recent thoughts, emotions and actions that you have to consider from the perspective of one who has already broken free from the metes and bounds of the third dimension reality.
And, of course, look at everything impartially and honestly – not searching for excuses for yourself but to learn the lesson of the things happened so as not to repeat it over and over again.
While if the cause of your lack of peace of mind is relationships with other people, apologize to them and do not be afraid to seem weak.
It is actually display of power since confessing one's mistake is a deed worth respect.
And learn to forgive yourself taking your mistakes as experience of life in the third dimension world.
Do not blame yourself for them and move on your spiritual way trying not to repeat them again.
Be generous to yourself and others, and it will be repaid a hundredfold.
I bless you and love you immensely!
Father-Absolute spoke to you
Channeled by Marta on May 30, 2021.