BOILING POINT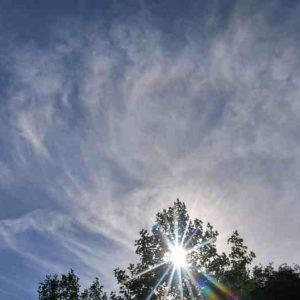 Greetings, my dear beloved children!
Today I would like to digress from our topic and refer to the current events on Earth again.
You see, their scenario is unfolding in a swift and unpredictable way now.
The citizens of the majority of the countries start to see clearly in respect of what lot is reserved for Earth and humanity by a group of criminals who imagine they are the masters of your planet.
To a large extent it happens due to the fact that these criminals are in a hurry indeed and lack time now to act in a cautious and well-considered manner.
It resembles a hunter who has followed a beast for a long time, sneaks up to it but at the last moment yields to tension and gives themselves thereby scaring it away and losing their prey.
So, in a persistent way and for a long time globalists making use of all the means available to them have been preparing humanity for a new world order and presenting it as by far the greatest technical progress aimed at improvement of people's life and that of the planet in general.
Employing predictive programming through advertisements, feature films, documentaries and the media they were influencing human conscience and subconscience instilling the inevitability of the coming changes into people.
It should be admitted that they were doing quite well thanks to the fact that to reach their goals they involved a lot of famous people, well-known actors, singers, scientists and doctors.
Yet, they have made a mistake because were judging by themselves and did not take into consideration that there are some incorruptible people on Earth – pure and light human souls.
It is these people who have managed not only to figure out their plans on annihilation of the majority of Earth's population but also realized the perspectives of the slavery prepared for humanity that was hiding behind the technical innovations and artificial intelligence that is being widely advertised.
Such people are not many at all, yet, they have succeeded in turning the tide being on the hot scent and unclosing each new step of the world government.
It is the humanity enslavement programme having been retrenched to the utmost that frightened away the cherished "game" that "has taken wing" and flown away from under the nose of the unlucky hunters.
And though they still cannot believe in their defeat, it is coming very soon because the first "swallows" that sneaked away from them will be promptly followed by millions of others who "take wing" having recovered from the dormancy of their propaganda and got to know the true colours of the "masters" of their destinies.
This is exactly what is happening in the world now and it is not only because of the fact that a lot of people suffer finance and moral losses due to the chaos artificially created on Earth but also because the feeling of dignity is reviving in people that does not allow them to remain a pawn in hands of unscrupulous rulers and officials of all kinds.
Slow but sure there is arising a protest in people against the life style that is being imposed on them by force stemming everything holy and pure that persists in human souls and perverting everything and anything bringing it to absurdity on a horrifying scale.
The evil being done on Earth has reached the boiling point that is to be followed by an explosion.
And so as to alleviate the energy consequences of human anger explosion, fill, my dear, your planet with the Energy of Love and Light – anchor it at Earth thereby "grounding" the upcoming storm and neutralizing the "strikes of lightening" that can do harm to your planet and the humanity in general.
I bless you and love you immensely!
Father-Absolute spoke to you
Channeled by Marta on August 29, 2022.