ASCENSION IN ACTION (Communication with your spiritual guides)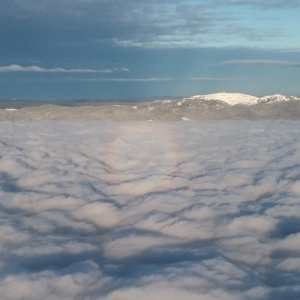 Greetings, my dear beloved children!
Today I would like to continue our conversation about communication with the Highest Forces of the Universe and we'll focus on its another aspect.
We'll speak about your Spiritual guides: who they are and what role they play in your life.
As a rule, they are the Ascended Masters, who have chosen as their mission to help humanity.
Majority of them are those, whom you call Saints, but sometimes they may be representatives of the other planets and civilizations – members of your Star family.
If an ancient soul, who have come to Earth with a specific mission, steps on its path of Service, then it may be protected and cared for by the whole "team" of the Forces of Light, consisting of Angels, Archangels, Ascended Masters, representatives of the Galactic Federation of Light, but also a Star family of this person.
Now there are thousands of such souls on Earth, and they receive an enormous help from their guides to insure they won't abandon their chosen path. Surely, many of you feel that.
In such instances, you don't even have to summon your guides. They are always with you, because they understand what kind of danger you face from the side of the Dark Forces, who are clutching for power and control, feeling it slips away from them more and more with each day.
And now I'd like to give you some advises how to hear your Heavenly helpers better, how to move towards good communication with them, making life easier for you and for them.
First, do not forget to thank them for help, showing that you always remember them and are grateful for their participation in your life.
Second, attempt to find out the names of your Spiritual guides.
It can happen in many different ways.
You may ask them to appear during your sleep or meditation.
Someone may get a feeling who is their patron, looking at religious icon.
You may receive many signs and hints.
It's important to express an intention for getting to know your Spiritual teachers better and to establish a channel of connection with them.
Why is it so important?
Because now, the most crucial period in the Shift of Earth into the new reality is approaching, which means that your role in this Shift will be of the level higher than before.
Today you have to coordinate your actions on physical plane of Earth with the actions, which are initiated by the Higher Forces on a subtle plane.
Such coordinated work will allow to save a lot of time, without wasting your energy.
And third. You need to learn to communicate telepathically with your Spiritual teachers to be able to receive an information from them in the form of clairvoyance, clairaudience, or automatic writing.
But first, try to feel their vibrations, their energy, so you won't allow into your channel uninvited astral guests.
Now, dear ones, you have everything to be able to establish such a contact.
But to do that, you need to believe in yourself, your power, and of course, to have patience, because everything is not mastered right away, but comes with practice.
Be creative, develop your own system of communication with your Divine helpers, who stay on a subtle level of Earth.
I bless you for that!
Father-Absolute who loves you without measure has spoken with you
Channelled by Marta on April 28, 2018