TRANSITION TO THE FIFTH DIMENSION (Human conscience)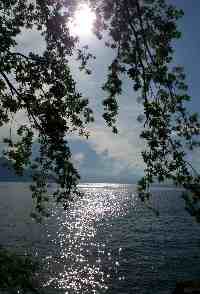 Greetings, my dear beloved children!
Today we move on to another topic that goes on with the issue of the multidimensionality of the human Soul.
So, this time I will tell you in more detail what human conscience is, the one that has already been so much spoken about in the messages of the Higher Powers.
As you have understood it is conscience that is the starting point where human coming back to one's origins – the initial Divinity – begins.
What does the expression "the primary nature of conscience" mean?
It is primary in respect of thoughts, emotions and human behaviour.
It is exactly what determines the thrust vector of any events taking place in life of people.
And living conditions are also determined precisely by the level of conscience.
The wiser the Soul is, the higher its conscience level is.
And you can find proofs of this at every turn: the different ways people behave – how they think, express their emotions, what they do in this or that situation.
The level of conscience comprises a lot of components.
Here are the main of them:
– Being aware that a person is not simply a physical body but a complex and multidimensional energy structure.
– Self-respect.
– Self-actualization.
– All-round understanding of current events.
– Participation in primary source.
The word "Con-science" itself means "with" and "knowledge".
Knowledge shared with whom?
First of all, with the higher aspects of one's Soul, the Higher Powers of the Universe and one's Star family…
While conscience level advancement means gradual progress up the spiritual ladder that brings one Home – to the worlds of higher dimensions that humans one day descended from to Earth.
Well, in my next messages I will tell you in more details about each of the "human conscience" notion component.
Here we will stop for today.
Father-Absolute spoke to you
Channeled by Marta on December 4, 2019.